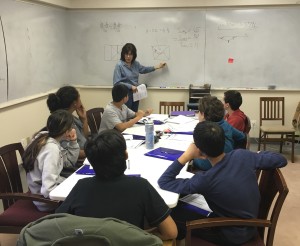 Great news!  Math, Reading, and Science Drills are extended through the summer months AND starting August 6, we will have a week long geometry preview/review.
Don't wait until the last minute to prepare; enroll in our test preparation program for 7th graders. We are offering a math drill class every Tuesday from 7:00 – 7:55 pm, a science drill from 6:00 – 6:55pm, and a reading drill from 5:00 – 5:55pm to help students get the best scores possible on the SSAT, HSPT, or TJ admissions test.
This program is a supplement to, not a replacement of, our regular 8th grade comprehensive six-week fall TJ prep program. The purpose of the drills is to thoroughly review and drill math concepts, science reading strategies, and practice reading skills to establish the base for the six-week class.